Discover more from thePause Newsletter with Sheryl Kraft
An inclusive newsletter sharing, dishing and contemplating the evolving world of midlife women's health. We might not have all the answers, but we try to figure it out.
Can Femtech Stop a Hot Flash?
Or at least help us get to sleep?
You'll be shocked (shocked!) to hear that when it comes to tech, white guys are still running the show. Whether we're talking founding, funding or leading a start-up, the requisite hoodie most likely is to be worn by a man.
Which means that the questions tech aims to answer aren't necessarily the ones Pausers care most about. That's particularly the case with menopause symptoms. In the realm now referred to as "femtech" — because most health apps forget that women might use them too — the focus has been on period tracking and fertility.
Fine, but you're missing about 1.1 billion women globally who will be postmenopausal by 2025, according to the North American Menopause Society. In marketing, that's what we call a demographic.
And yet, while femtech firms already have trouble attracting investor — according to a new report, femtech represents only 3 percent of digital health deals in the U.S. since 2011 — menopause-tech (meno-tech?) firms have it even harder:
Founders and investors say that menopause startups — much like the life stage itself — still largely face societal stigma. Across the world, these startups have raised $254 million to date since the start of 2009, while femtech startups as a whole raised more than $498 million in 2019 alone.
— Narrative Change: VCs Are Finally Ready to Talk About Menopause, PitchBook
If you go looking for them, you'll see stories pop up every year or so, proclaiming that This is the year for menopause startups. Pardon me while I roll my eyes. A few paltry investments in menopause health-related start-ups are nothing to write home about. (As a former fashion business reporter, it reminds me of designers "finally realizing" the value in the plus-sized market. I swear, reporters discover this "trend" every five years or so.)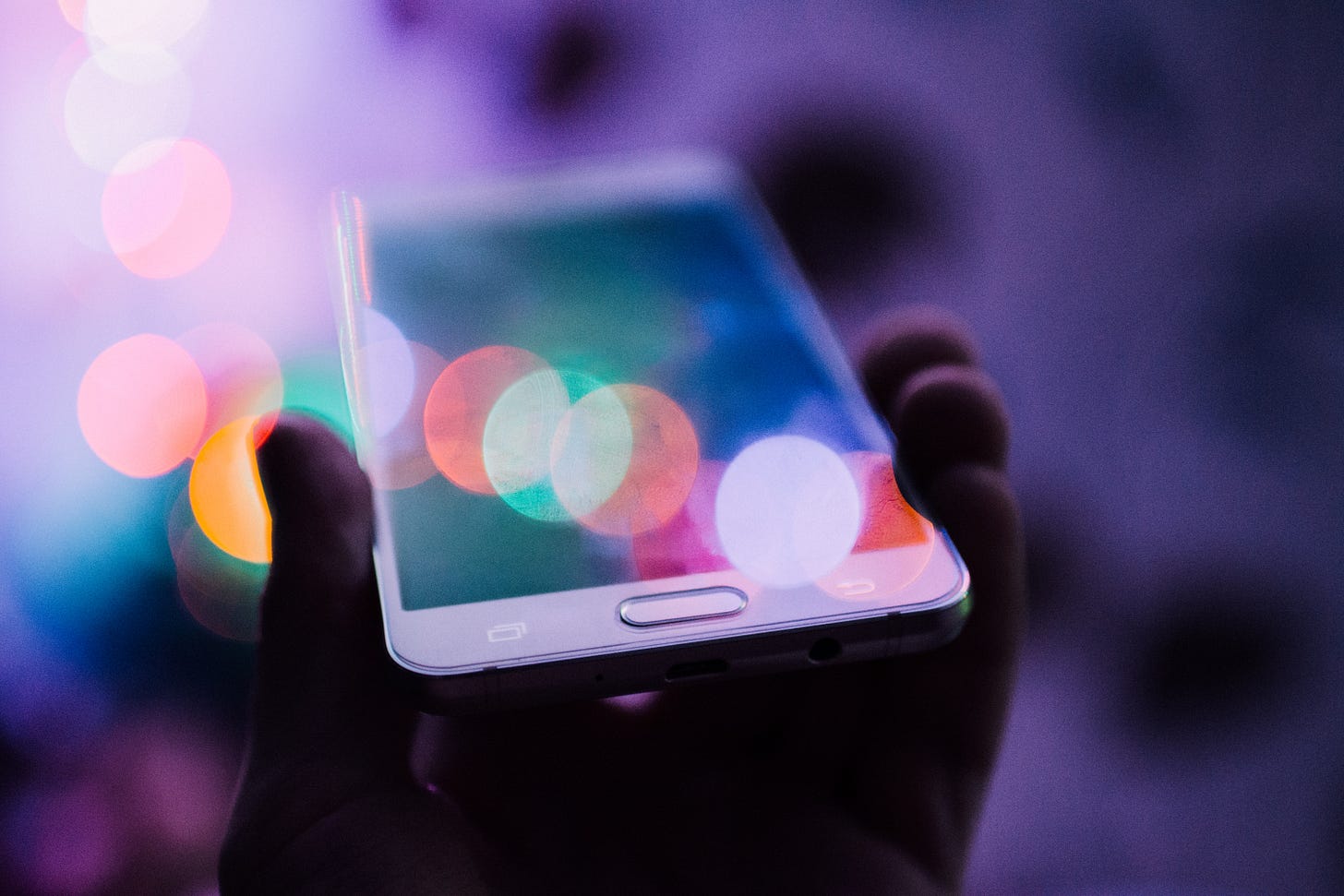 Forgive my crankiness. But ignoring huge swaths of women's health needs does that to me.
What's to be done? Certainly, hiring more women of a certain age in tech is a good starting point. Today, too many women in tech feel pushed out of their careers much too soon, comprise only 14% of software engineers.
But here's a short-term solution: Just listen to us. A recent AARP survey finds that 93 percent of menopausal women are interested in finding in noninvasive, technology-related solutions — like a wearable device, clothing, or apps — to help with their menopausal symptoms.
That, my investor friends, is what you might call a ready-made market.
---
For a Pause
---
One More Thing…
Before there was femtech, there were fembots.
And because who doesn't love Jaime Sommers, here are 15 things you need to know about her.
---
Until next week, stay well. Stay healthy. Stay safe.
See you next time!
xoSheryl&Jennifer
---
You want to do things
Do things, do things, good things with it
Talk about cash money, money
Talk about cash money, dollar bills y'all
— For the Love of Money, The O'Jays
---
Know someone who could use a Pause? Why not share us with them? Thanks so much!
---
Got a question or suggestion for thePause? Interested in contributing to 

thePause? 




Reply to this email and let us know!





You can follow and chat with us on 

Twitter

, 

Facebook

 and 

Instagram

too.
Copyright © 2020 thePauseNewsletter