Discover more from thePause Newsletter with Sheryl Kraft
An inclusive newsletter sharing, dishing and contemplating the evolving world of midlife women's health. We might not have all the answers, but we try to figure it out.
Fear and Loathing in the Workplace
How much do you miss the water cooler? Enough to ever visit it again?
With so much talk (heated and otherwise) regarding "reopening the economy" the primary concern for many of us is: What will this actually look like at my workplace — and most importantly, how safe will I be?
According to a recent survey, workers of all ages, from boomers to Gen Z, are wary about returning to shared workspaces, with more than 65 percent in every age group reporting that they're uncomfortable in doing so.
I'm not surprised by that number. In fact, I'm surprised that it's not much higher. Who are these folks who aren't concerned?
Because when it comes to our many, many, many questions regarding our collective return to work, the short version is: no one knows all answers yet.
Meanwhile, the longer version acknowledges that our employers are asking many questions as well, such as:
👯‍♀️ How do we social distance office space?

🤧 How do we test employees daily?

🗣 How do we hold meetings?

🕦 How do we structure workdays?

🧽 How do we keep offices clean?

🤷🏽 When will we make all of this happen?
However, one of the most important questions employers should be asking right now is: Who actually needs to be in the office?
Flip the script
"Employers have to think hard about how much work needs to be on-site," argues Rachael Ellison, organizational development expert, management consultant and co-host with me of The Breadwinners, our podcast about women, working, money and family. "They've really got to think about why someone needs to come in. And once they do need to come in, who else is coming in to support them?" (Listen to our conversation here or read it here.)
As someone who has been writing about/arguing for flexible work policies as a way to improve productivity, reduce absenteeism, improve morale and everything in between, the idea that companies now have to flip their thinking to consider who can't work from home is mind-blowing to me.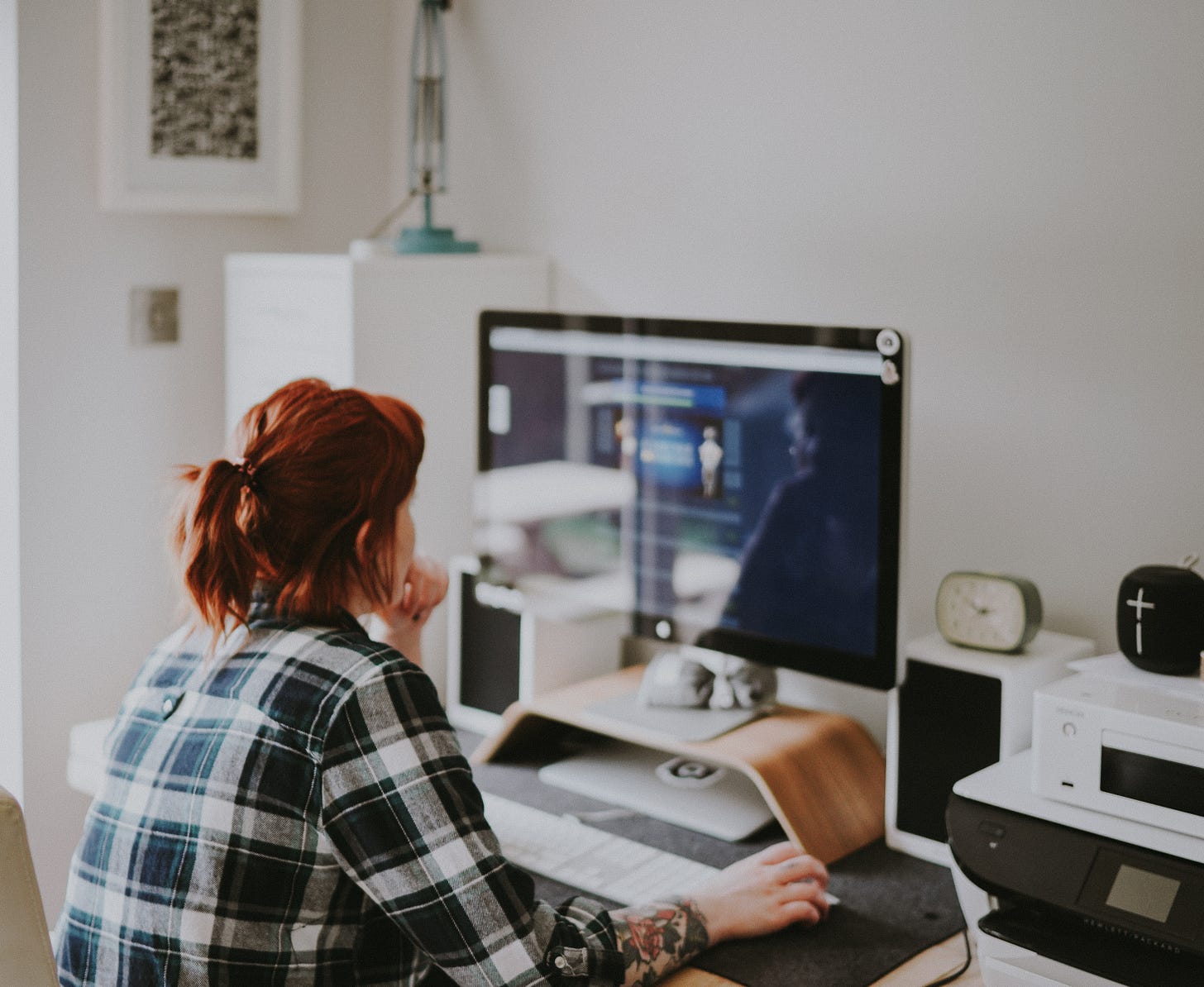 Take off and landing
In the meantime, I'm also thinking a lot about the stress that will be placed on us as individual employees to say whether or not we are comfortable with returning to our offices as well as with our commutes. As someone who lives in the apex (a.k.a., New York City), I am not ready to return to the subway anytime soon. But I know that day will come.
When it does, our workplaces will need more than just a series of new policies to stay healthy and safe. We'll need workplace benefits — and workplace cultures — that support, encourage and commit to our health and safety as well: whether it's how we gather, how we work, or how we choose to protect ourselves.
As Rachael says, "As industries and as individuals, we are flying the plane and building it at the same time. We're just trying to figure out what the rules are."
---
For a Pause
---
What Are You Doing Tonight?
Our friends at Elektra Health are hosting a free two-week online program for women looking to "get smart + live well" in their 40s, 50s and beyond. Starting tonight at 7:30 p.m., Smash the Taboo Workshop will feature physicians talking about what's going on with your body, what's true (and what's not true) about hormone replacement therapy, and how you can take control of your hormonal health today.
Interested? Learn more and sign up here. ⬅️
---
One More Thing…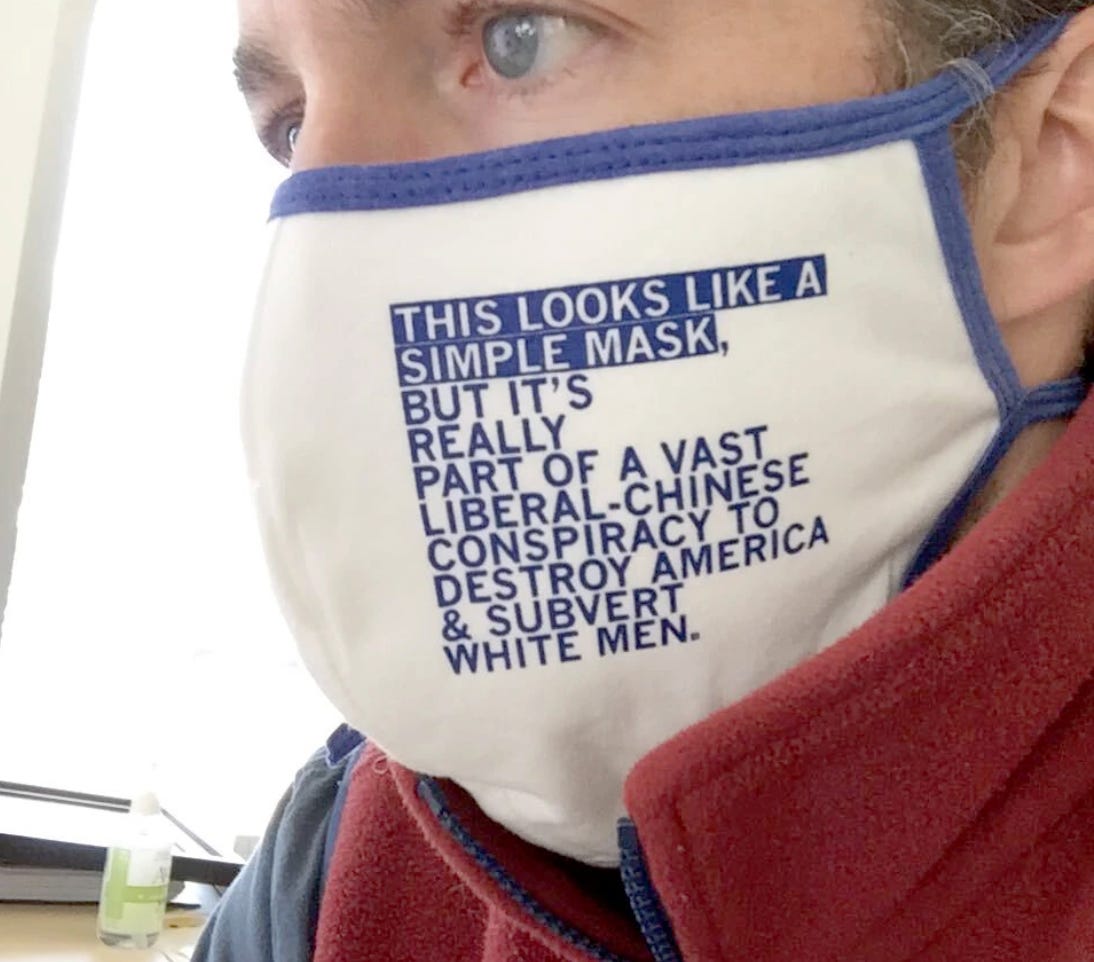 Need a mask with a message? This one can be yours, with 35 percent of profits going to support food banks.
---
Until next week, stay well. Stay healthy. Stay safe.
See you next time!
xoSheryl&Jennifer
---
Don't worry about a thing.
'Cause every little thing gonna be alright.
---
Know someone who could use a Pause? Share our newsletter and help us spread the word. We're in this together!
---
Got a question or suggestion for thePause? Interested in contributing to thePause?

Reply to this email and let us know!




Follow us on
Twitter
,
Facebook
and
Instagram
!
Copyright © 2020 thePauseNewsletter