Discover more from thePause Newsletter with Sheryl Kraft
An inclusive newsletter sharing, dishing and contemplating the evolving world of midlife women's health. We might not have all the answers, but we try to figure it out.
When Your Back Goes Out More Than You Do
Or what you need to know about women and chronic pain
Heads up, Pausers! We have a giveaway plus a generous discount offer for you this week — because we like you, we really like you!
---
Chances are right now something hurts: Your head, shoulders, knees and toes — knees and toes. (Sorry, just couldn't resist!)
How's the ol' body feeling these days? Yes, us too. In fact, 50 million U.S. adults say they're affected by pain. Are you surprised, then, to learn that pain is the most common reason for a trip to the doctor?
Here's the thing: Pain hurts more than our body.
Pain hurts our finances: Pain's healthcare costs are staggering, costing us collectively more than $600 billion a year. That's more than the combined costs for cancer, heart disease and diabetes.

Pain hurts our mental health: Anxiety? Depression? Check, check.

Pain hurts our sleep: It keeps us tossing and turning all night, which can lead to even more pain. A vicious cycle. #insomnia

Pain hurts our career: Musculoskeletal pain is a common cause of absenteeism.

Pain hurts our social life: Not feeling like going out? A sedentary life can result in more pain. Boo.
Pain is (not) a many-
splendored
thing
Here's a quickie and current state of pain:
Arthritis. I have it — so do 54.4 million U.S. adults, two-thirds of whom are 65 or younger. For me, it's my creaking, stiff and aching knees. For you, it might be arthritis in your back, fingers, or toes. (Many years ago, when I was in my mid-40s and my knees ached while walking down the stairs, I visited an orthopedist, who after X-rays and an exam, matter-of-factly stated, "Well, my diagnosis is achy knees. If you were over 50, I'd call it arthritis." )
Alas, arthritis is a natural part of aging and it plagues women more than men. Heredity increases the risk, along with obesity (it puts extra stress on knees and hips, leading to cartilage breakdown), sports injuries, or genetic defects (like having knobby fingers).
Thankfully, exercise can help. Yes, it seems counter-intuitive; however, experts say it's the best treatment for osteoarthritis and I can report that it has helped my arthritic knees. That said, not every exercise helps. For instance, I had to give up tennis and pickleball, unfortunately. But there are plenty of good options, including gentle activities like cycling, swimming, tai chi and yoga.  
And twice a year, I get knee injection therapy with hyaluronic acid. So far, so good. Got creaky knees? You can read about other types of therapeutic injection options here.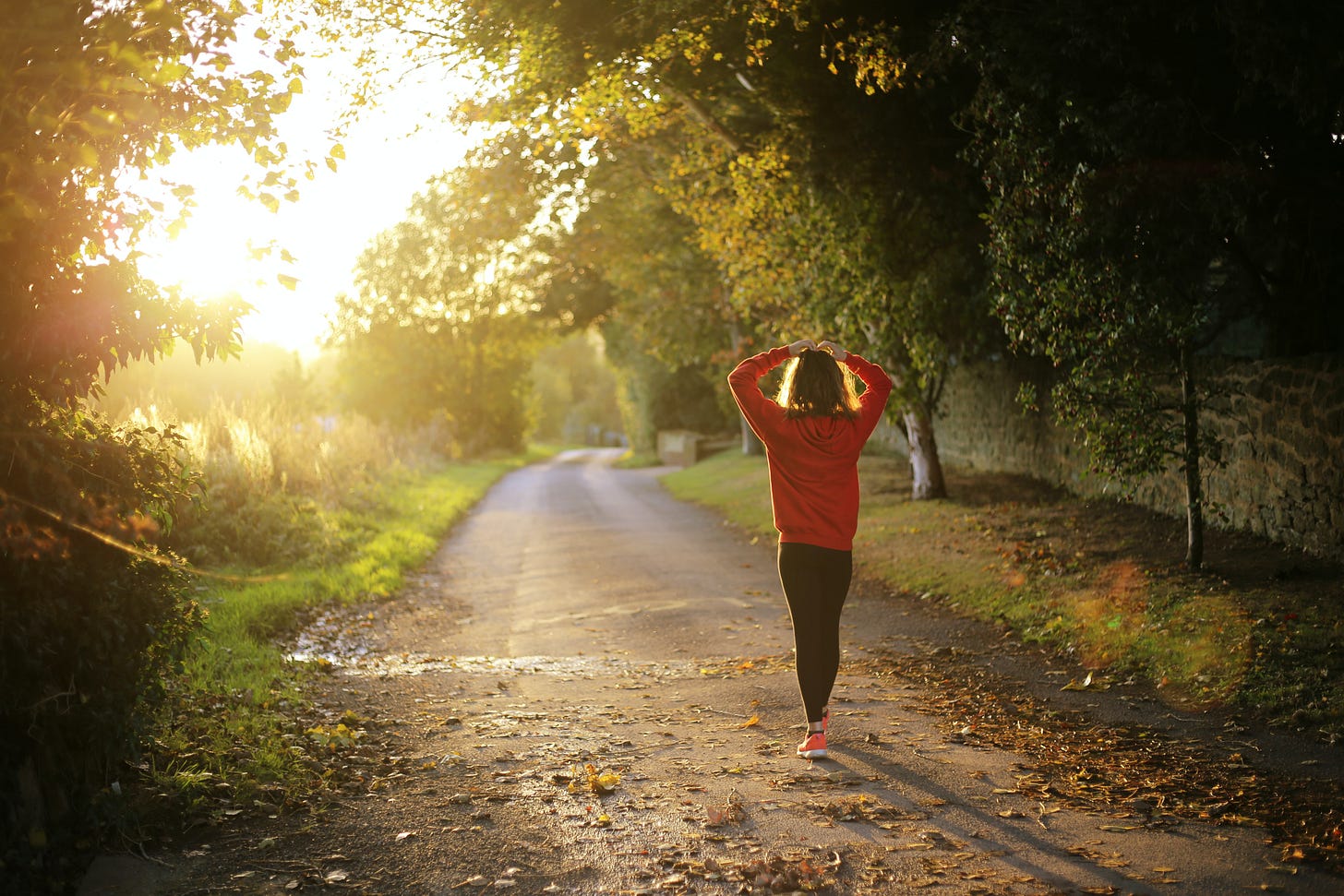 Headaches. Believe it or not, there are almost 150 different causes of headaches. (For moi, it's stress, if I lift something too heavy, if I'm overtired.) When to seek help: If your headaches come on suddenly or are severe — or if they cause confusion, trouble seeing, speaking or walking.
For those of you who are plagued by migraines – an especially wicked type of headache — there's a reason to smile, eventually: After age 50, you might experience fewer of them.
Lower Back Pain. It's estimated that about 80 million Americans experience lower back pain, the most common cause of job-related disability. If you're overweight, sit too much, or smoke (which can limit blood flow to the discs), lower back pain is more likely. Oh, and an injury, degenerative problems (like arthritis) and even kidney stones can cause it, too.
Lower back pain usually goes away on its own, so give it a couple of weeks (if you can stand it, that is).
Fibromyalgia. The exact cause of this chronic pain that affects 5 million adults is unknown. But what is known is that it causes fatigue, mood and memory problems, and is more common as you age, and twice as common in women.
Foot Pain. With 26 bones, 30 joints and more 100 muscles, ligaments and tendons, the foot is quite the complicated thing. No wonder they hurt so often! Uncomfortable shoes don't help, but then, who is wearing shoes these days? (Note: going barefoot can cause problems too. Sigh.)
With foot pain, arthritis, overuse, injury are the usual culprits but get thyself to a professional if you have severe pain or swelling, infection or open wound: they can signal a more serious problem, like diabetes or a nerve disorder.
---
For a Pause
---
One More Thing
When you need to run like the wind. #RealLifeMotivation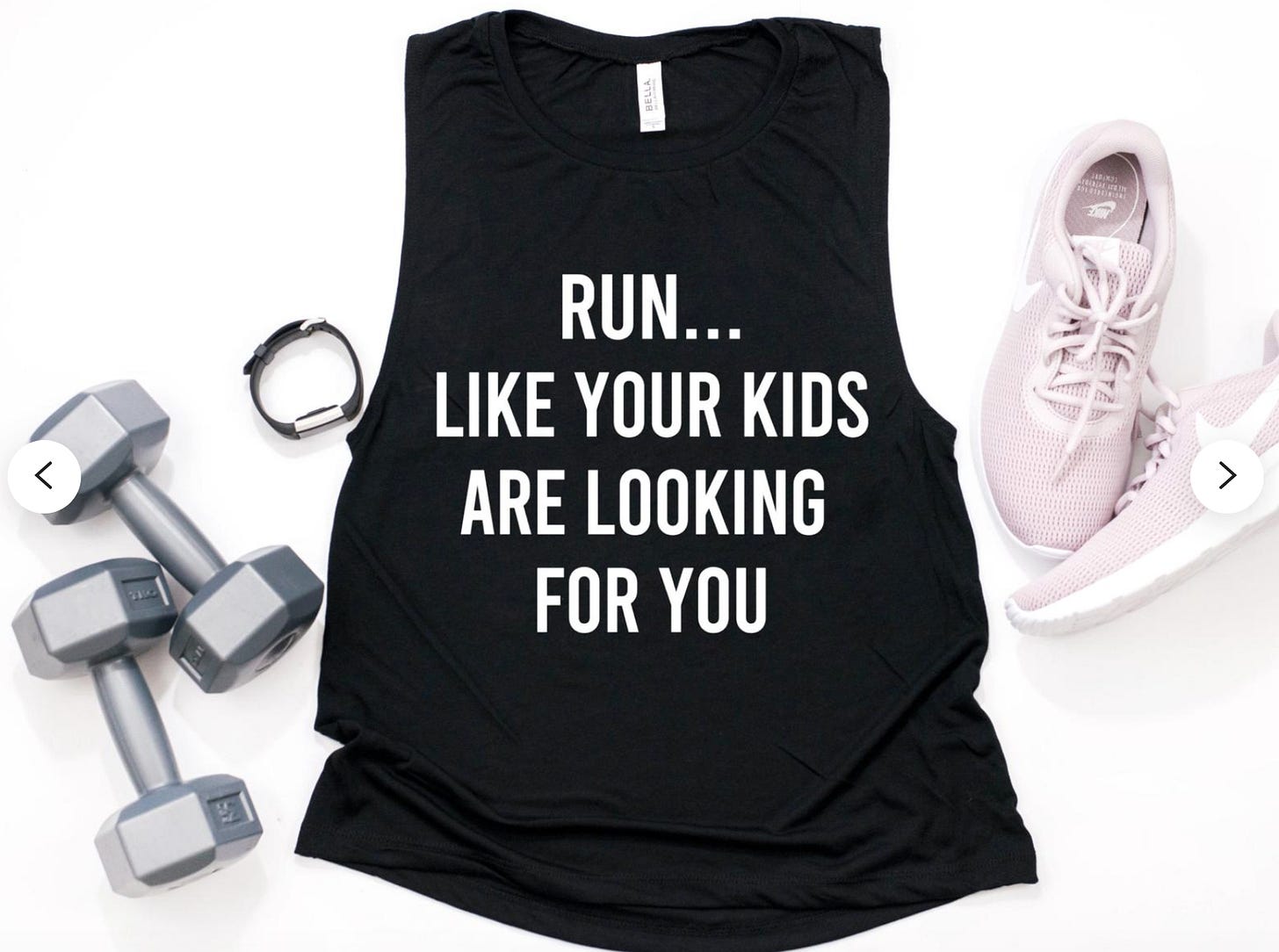 For more fun options, check out Etsy.
---
Until next week, stay well, stay healthy, stay safe.
See you next time!
xoSheryl&Jennifer
---
When I was a young boy,
Said put away those young boy ways
Now that I'm getting' older, so much older
I long for those young boy days
—Hurts So Good, John Mellencamp
---
Know someone who could use a Pause? Why not share us with them? Thanks so much!
---
Got a question or suggestion — or want to sponsor thePause

? Reply to this email and let us know. Follow us on 

Twitter

, 

Facebook

 and 

Instagram

.